Saturday, July 23, 2016
Kali, Inc. (PC) (KALY)
$ 
Volume: 
KALY Up over 1800% since our alert!!


Jul 22, 2016 Kali, Inc. Accelerates Growth Strategy With Acquisition Candidates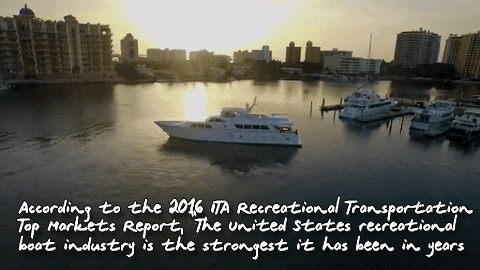 SARASOTA, FL–(Marketwired – Jul 22, 2016) – Kali, Inc. (OTC PINK: KALY) announced today that it has identified two acquisition candidates in the marine services industry and is in the process of conducting due diligence with a vision of acquiring both entities.
The first acquisition candidate is a marine mechanical repair, maintenance and installation company with over 15 years of experience in the Florida market. Its service team has over 75 collective years of experience servicing all types of marine vessels. The company has developed an extensive customer base, long standing wholesale supplier relationships, and an overall outstanding reputation in the industry.
Controlling marine growth is an expensive and time-consuming process. The second candidate is a marine specialty services company that has created a niche business to quickly and safely remove marine growth and other surface debris. They have built a foundation of providing high quality work at affordable prices.
"Our growth strategy is to quickly expand our market share through acquisitions and opening new markets. Our blueprint is to identify and target acquisitions that provide Kali with increased market presence, strong management expertise, customer reputation and loyalty strengths, diversity of marine services offered and strong supplier relationships. We are in the process of evaluating each company to ensure our criteria are met to execute our strategic plan," stated Charles Yawn, CEO of Kali, Inc.
About Kali, Inc.
Kali, Inc. is a marketing and development company focused on small to medium sized market cap companies. Wave Marine & Yacht Services. a wholly subsidiary, of Kali, Inc., is a full-service yacht maintenance company which provides solutions for all aspects of the recreational boating lifestyle.
Forward-Looking Statements – This press release contains "forward-looking statements" within the meaning of Section 27A of the Securities Act of 1933, as amended, and Section 21E of the Securities Exchange Act of 1934, as amended and such forward-looking statements are made pursuant to the safe harbor provisions of the Private Securities Litigation Reform Act of 1995. Such statements are subject to risks and uncertainties that could cause future results to differ materially from the forward-looking statements. You should consider these factors in evaluating the statements herein, and not rely on such statements. The forward-looking statements in this release are made as of the date hereof and Kali, Inc undertakes no obligation to update such statements.
CONTACT:
Kali, Inc.
(941) 444-6994
management@wavemarineservices.com
Kali, Inc. (PC) (KALY)
0.084 ▲ 0.0003 (0.36%)
Volume: 12,940 @ 1:25:26 PM ET
Bid
Ask
Day's Range
0.084
0.086
0.0839 – 0.084
KALY Detailed Quote